PGCPS uses heavy content filtering, students speak out
The content filter has always been present in PGCPS internet policy and has consistently blocked sites that the county deems inappropriate. However, with the current school year straying away from paper handouts and favoring the use of Chromebooks, the content filtering is objectively more prevalent than ever. At Parkdale, some argue that the completion of their assignments, as well as their extracurricular activities, have been negatively impacted.
One senior in the International Baccalaureate program at Parkdale has been personally affected by the content filtering. In the IB program, students have many assignments that require large amounts of references, such as the 4,000 word extended essay; however, the content filtering does not make this already difficult process any easier. 
¨Students don't have access to the resources, as they are blocked,¨ said senior Annika Hart, an IB senior who has advanced art classes as well, which requires students to have reference images in order to complete their work.   ¨Anytime I need to complete an art assignment, all the pictures I search for are grayed out on Google Images. I am forced to use my phone in order to complete these assignments."
Hart is not the only student concerned about the content filter. Students have also reportedly struggled looking for scholarships. When given the chance in class to look for scholarships, many of them are blocked due to the content filter.
¨The content filter blocks me from viewing the scholarships,¨ said IB senior DeJon Young. ¨It also kills my productivity, because distracting videos on YouTube are perfectly fine according to the filter, however these scholarships are blocked. It causes me to be curious about what the filter uses to determine what I can and cannot view.¨ 
Furthermore, the Chromebook is, for some, the only device that they own. This seems to suggest that disadvantaged students especially could be harmed heavily from the content filter.  Students who rely on a county-issued Chromebook are at a significant disadvantage when looking for scholarships since they have no alternative device to finding scholarships that could aid them in affording college. 
Another example of a possible lost opportunity caused by the content filter is networking platforms such as LinkedIn. These platforms allow students and staff alike to build a profile for themselves in order to pitch themselves to future employers. LinkedIn as an entire platform is blocked, for whatever reason, which some students have suffered with. 
Some believe that building a LinkedIn account could be very beneficial for our generation, especially since we are based online, and more and more employers are looking for employees online. Most employers no longer take paper applications anymore, so LinkedIn profiles may be beneficial for anyone attempting to network, or get to a job. 
Some believe that there are many drawbacks to having Content Filtering. While in theory it seems useful to prevent distractions during class time, the officials at PGCPS are not the ones using the Chromebooks that have the content filtered, so they may not know how the system directly affects students.
According to the PGCPS Technology Agreement, "students will also be subject to content filtering at home while on chromebooks owned by Prince George County Public Schools." This could affect disadvantaged students who have chromebooks as their only device to complete assignments will be restricted to what the county deems "appropriate" for school. 
Because of some content on websites, the entire website is banned, which limits research on those sites for those that rely on having a Chromebook. 
According to an APA Study, "Other children are likely to have unfiltered internet access at home or through their own mobile devices". With our own community being lower middle class as it is, some may question, why have a filter at all? Some students may not have access to an alternative device, or only have access to a phone, when it is known that it is much easier to complete assignments and research on a laptop rather than a phone. 
Young may speak for many students when he testified that ¨I don't even bother to use the chromebook when I return home from school, because of the ineffectiveness and inconvenience of the content filter.¨ 
View Comments (2)
Your donation will support the student journalists of Parkdale High School. Your contribution will allow us to cover our annual website hosting costs and publish some printed editions, as well.
About the Contributor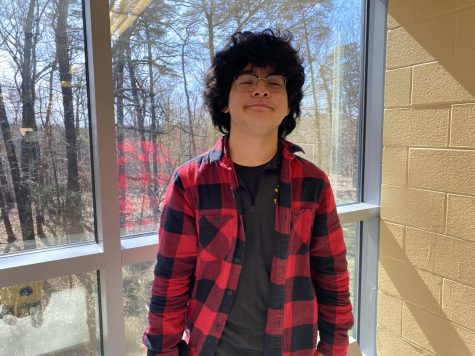 Young Min Miller, Reporter
Young Min Miller is currently a senior at Parkdale High School. This is his first year on staff, and learned about joining the Paw Print from looking at...