Joe Rogan Covid-19 podcast episode sparks Spotify boycott
Podcaster and commentator Joe Rogan has recently landed himself and Spotify in the middle of a controversy following a podcast episode released last December in which he spread Covid-19 falsehoods and a circulating video compilation filled with clips of him using racial slurs multiple times. A group of medical professionals later came together in an open letter to Spotify urging that they take action to prevent content creators from propagating harmful and misleading information about Covid-19.
Episode #1757 of Rogan's podcast, "Joe Rogan Experience," featured Dr. Robert Malone, an infectious disease specialist who was banned from Twitter for violating the app's Covid-19 misinformation policies, spreading anti-vaccine falsehoods and misleading claims about the pandemic. The episode received criticism from scientists and medical officials for promoting "baseless conspiracy theories" about Covid-19. 
Following the release of the episode, a group of scientists and medical officials urged the company to address Rogan's misinformation as well as other issues with the site.
"By allowing the propagation of false and societally harmful assertions," read the letter, "Spotify is enabling its hosted media to damage public trust in scientific research and sow doubt in the credibility of data-driven guidance offered by medical professionals."
On Jan. 26, singer Neil Young posted a statement addressed towards Spotify in support of the scientists and medical officials.
"All my music is available on Spotify, being sold to these young people, people who believe what they are hearing because it is on Spotify," states Young. "[…]I realized I could not continue to support Spotify's life threatening misinformation to the music loving public."
In his statement, he also revealed that removing his music would cost him 60% of his streaming income yet he proceeded to do so.
In protest of the platform and in solidarity with Young and the group of medical professionals, several musicians have begun to remove their music from Spotify. Some artists include Joni Mitchell, Nils Lofgren, Brene Brown, India Arie, David Crosby, Stephen Stills, Graham Nash, and many others. On Twitter, the hashtags #DeleteSpotify and #CancelSpotify trended as people announced their cancellation of the app's premium subscription.
For some, it was more than just Rogan's Covid-19 misinformation that made them leave the platform, but also his history of racist comments. Shortly after the Covid-19 misinformation controversy erupted, a video of the podcaster using the n-word repeatedly on his show emerged on social media.
"
"I believe in freedom of speech. However, I find Joe Rogan problematic for reasons OTHER than his Covid interviews… […] FOR ME IT'S ALSO HIS language around race." "
— India Arie via her Twitter
Rogan later issued an apology on Instagram stating that it is the most "regretful" and "shameful" thing he's ever had to publicly talk about. He referred to the situation as a "teachable moment," saying he is now well aware of the fact that is not his word to use and that he's not racist, yet claimed the clips were taken out of context. 
Spotify has been receiving a lot of backlash in recent weeks for keeping Rogan on their platform despite his problematic past. According to the New York Times, Rogan landed a deal with Spotify in May 2020 making them the exclusive distributor of his show, "The Joe Rogan Experience," which was reportedly worth around $200 million dollars.
In a town hall meeting, Spotify CEO Daniel Ek acknowledged Rogan's hurtful comments and assured employees that they did not reflect the company's values, while also explaining that the situation is "incredibly complicated."
"While I strongly condemn what Joe has said and I agree with his decision to remove past episodes from our platform," said Ek. "I realize some will want more. And I want to make one point very clear – I do not believe that silencing Joe is the answer. We should have clear lines around content and take action when they are crossed, but canceling voices is a slippery slope."
Instead of entirely removing Rogan from Spotify, old episodes of his show in which he made offensive remarks have been removed, and Spotify's guidelines regarding content related to Covid-19 have been updated.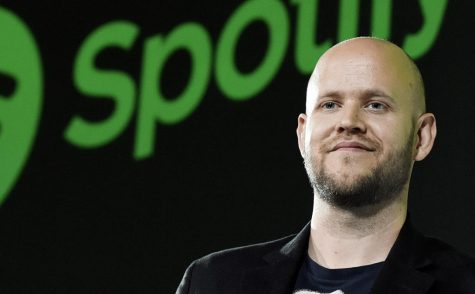 In an effort to combat Covid-19 misinformation, a content advisory will be added to any Covid-19-related podcast episode. The notice will direct listeners to the app's dedicated COVID-19 Hub, "a resource that provides easy access to data-driven facts, up-to-date information as shared by scientists, physicians, academics and public health authorities around the world, as well as links to trusted sources." 
As of this publication, the episode featuring Dr. Malone is still available to Spotify's 406 million users and Rogan continues to release new episodes of his show.
Leave a Comment
Your donation will support the student journalists of Parkdale High School. Your contribution will allow us to cover our annual website hosting costs and publish some printed editions, as well.
About the Contributor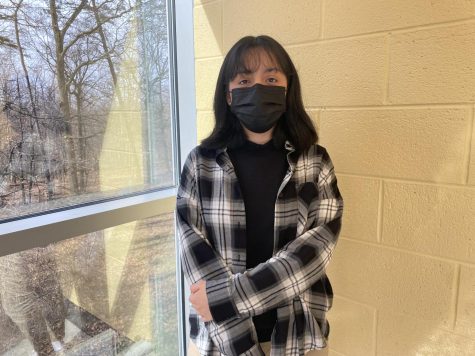 Lesli Carrasco-Merino, Reporter
Lesli Carrasco-Merino is a junior at Parkdale, and this is her first year on The Paw Print staff as a reporter. She aims to provide informative articles...