Is "It Ends With Us" worth tapping into?
*Spoilers Ahead*
We can say that tiktok has found its way to our phones in some type of way. Whether it be a video that your best friend sends you that you already watched, but you send a laughing emoji anyway because you don't wanna hurt their feelings by texting back "I've seen that before". Or its trendy hashtags like one of tik tok famous hashtags: #booktok.  
#Booktok is a hashtag that people on TikTok use to put other people onto either their collection of books or books that are hot right now and then reviewing it and telling you if it's worth getting or not. Booktok has gotten so popular that bookstores have tables in the front of their stores dedicated to #booktok. I'm not gonna lie and say that I haven't been sucked into the trend, because I have. This is the fourth book that #booktok has influenced me to get, and "It Ends With Us" is on the top of my list of books that I love reading and want to recommend to people to tap in to.
Introducing The Book
This book just makes you feel a range of emotions that tv shows and movies can't. The thing about books is that while you read, it opens up your mind into imagination where movies, tv shows give you that already. The author, Colleen Hoover does an amazing job describing what the chargers, and just the whole setting in general. Hoover makes you feel a range of emotions, like after reading one of the chapters I had to put the book aside to regroup. She also has a great writing style. It was really easy to read, didn't really get boring, something was always going on. She tells a story in a way that it seems like she lived this novel in a past life.
Overview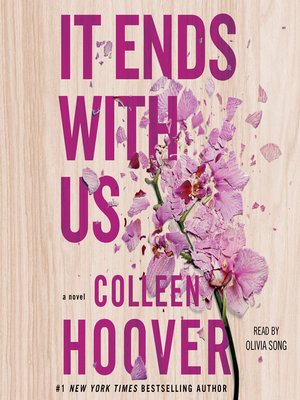 The book is a young- adult romance novel. It's about this woman named Lily moving to Michigan after her father died to start a new life.  She ends up running into/meeting this neurosurgeon named Ryle. They ended up getting together even though Ryle is all about his job, wanting to be the best in his class. He doesn't want a relationship, doesn't want kids and doesn't believe in marriage. But after being with Lily he comes around on every single one of them. While Lily was going through her childhood things she stumbled across her old diary. When she reads it you get to know more about Lily, like what her father did to her mother and Lily's first love Atlus. The way that Lily met Aluts is what I love the most out of the whole book. While she is with Ryle she goes to this restaurant and ends up running into her first love after not seeing each other for 10 years. The three main characters are Lily, Ryle, and Atuls, but my favorite characters are Ryle's sister and Lily's best friend Allysa. She believes in hope, she was all for Ryle and Lily getting together. She just wanted her brother and her best friend to be happy…and safe. A dark part of Ryle's pass interrupts the safety that Lily thought she had when she married Ryle. What Ryle does makes Lily realize that she is becoming her mother and now understands why her mother did what she did. Something happens to Lily and Ryle that for some marriages would bring the two together even more, but not in Lily's case. Towards the end of the book she makes a decision for not only herself but her but the people that she loves.
Review 
I bought the paper version of the book at Books-A-Million, along with the audio book on this app called "Book" that came with my Iphone. After I read the book I started reading the reviews on the book to see what people thought about the book/ audiobook. I came across this comment which I thought was a fair comment on the book and thought the same thing. User Kales4218 from the "Book" app gave the Audio book four stars and said:
 " … I bought this audiobook for a long road trip and found myself unable to stop listening. The end felt a bit rushed, like the author maybe got tired of writing and wanted to speed up a year and a half and condense it into two chapters. It was less impactful for me. She also had me worried about how it would end towards the middle of the book, but I was very happy with the ending !! This book made me feel all sorts of things and had me yelling out of frustration for the characters. I would recommend."
The Author: Colleen Hoover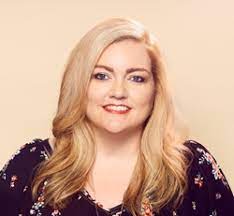 Me and pretty much everyone else who has read this has added Hoover to their list of their favorite authors. After I finished I went to Books-a-Million to get two more of three of her books that I want to read next. The two books that i got were also on that booktok table, one being "Ugly Love" and the other one is "November 9". The third book that I really want to read/ listen to is her psychological thriller book called "Verity." This novel is not like her other books. Hoover is known to make young adult fiction and romance novels, so I heard that she had a thriller book out I had to tap in. I went on google to read the sample for the book; the book just starts with a crazy accident and when I say that she described everything, she described EVERYTHING. But that is what Hoover is good at in her writing, she describes and helps the reader paint the picture of the series of events and that just makes her books so good.
With all that being said if you're a bookworm or yours new year resolution is to read some books then check out this book or this author or #booktok on TikTok, it will be worth your while.
Leave a Comment
Your donation will support the student journalists of Parkdale High School. Your contribution will allow us to cover our annual website hosting costs and publish some printed editions, as well.
About the Contributor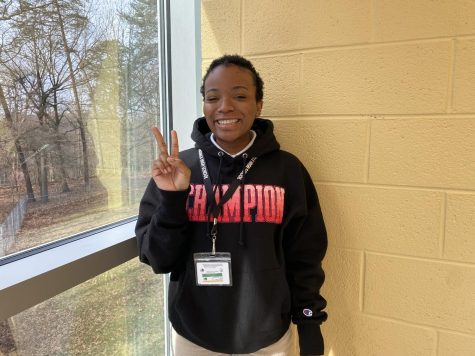 Cayla Washington, Web Content Manager
This is Cayla Washington's First - Last year being on the Paw Print, this is because she is apart of this this years 2022 graduating class of seniors....