Disney's "Encanto" brings representation to the LatinX community, sparks controversy debate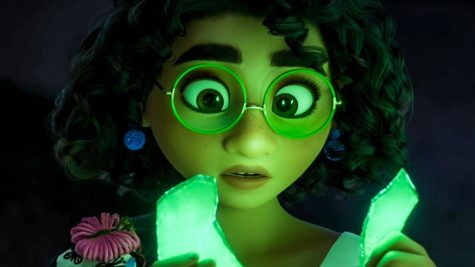 Disclaimer: *SPOILERS AHEAD*
On November 26, 2021 Disney's animated film "Encanto" was released in theaters. The movie was then released on Disney+ on December 24,2021. The film was directed by Byron Howard, the director of Disney's movie "Zootopia" and "Bolt," as well as Jared Bush the director of "Zootopia" and writer of Disney's "Moana." With representation of the LatinX community and covering the topic of generation trauma, "Encanto" quickly became a huge topic on social media platforms, like Instagram and TikTok. 
The movie takes place in Colombia in a small magical place called Encanto and follows Mirabel and her family the Madrigals. The Madrigal family is full of extraordinary gifts that were magically given by a miracle candle to every child as a rite of passage when they turned five years old, with the exception of Mirabel. It starts off with Mirabel's gift ceremony when she was five years old where she didn't receive a gift from the magical miracle candle. It later skips forward ten years to Antonio's, Mirabel's cousin's gift ceremony. 
"Encanto" received lots of attention from the media and people all throughout the country.  The movie received the Golden Globe Award for best animated film. The "Encanto" soundtrack made #1 on the Billboard 200 being the first movie soundtrack to hit #1 since "Frozen 2" that hit #1 back in 2019. The song 'We don't talk about Bruno' from the soundtrack hit #4 on the Billboard Hot 100 and became Disney's top charting song from an animated film in the past 26 years beating 'Let It Go' from the "Frozen" soundtrack.  Making over 216 million dollars in box office profit and building several views on Disney+, the movie had a large audience who had lots to say.
Although the film itself was very successful, the story behind the movie and it's meaning sparked lots of controversy and debate among people on social media. The movie is about Mirabel being outcasted in her family for not having a gift like everyone else but in the end she helps save the dying miracle of her family. Every sibling and cousin suffers a burden tied to the family and this covers the generational trauma and common customs in Hispanic families. Here are some of the arguments or connections people made with the characters:
Mirabel: Mirabel Madrigal was the outcast black sheep of her family being the only one that wasn't blessed with a gift. One of the big debates around Mirabel were the colors on her dress that led to some people arguing they were a sign that Mirabel was bisexual. This quickly started debate as lots of people on social media said that the colors on the dress were mere coincidence and that this suggestion took away from the actual movie and Mirabel's actual role as the savior of the family's dying miracle.
Bruno: Bruno too was outcasted in the family. With the song "We don't talk about Bruno," the family explained that he was not to be talked about because he was always saying his visions and they would come true and sometimes they caused trouble. He explained that his love for his family caused him to leave in the first place, since he couldn't bear hurting them. Bruno could see the future and with this ability came lots of paranoia and stress. 
Similar to many people in the LatinX and Hispanic culture, Bruno was very superstitious, and throughout the movie, he would avoid stepping on cracks and would knock on wood. This is a common practice in many LatinX families, believing in several superstitions yet some people on TikTok made the suggestion that this was Disney's way of saying that Bruno's character had Tourette's syndrome. This upset many users on the app because Bruno's character did not have Tourette syndrome and suggesting it drove the audience away from the real reason he acted the way he did, which was to paranoia and superstition built from his beliefs. 
Luisa: Luisa became a largely talked-about character with her song "Surface Pressure" talking about how she was the strongest in the family and was always expected to handle every burden the family faced with ease. One specific lyric in her song says, "Pressure like a drip, drip, drip that'll never stop, whoa Pressure that'll tip, tip, tip 'til you just go pop, whoa-oh-oh Give it to your sister, it doesn't hurt her And see if she can handle every family burden, watch as she buckles and bends but never breaks. No mistakes[…]" 
This quickly became a trending TikTok sound with lots of young women from the LatinX community expressing that they could relate to this. It is a very common feeling that in Hispanic households, girls– specifically older siblings– are given lots of responsibilities and high expectations from their parents and family. This also led to breakdowns of the meaning behind the lyrics and explanations that it correlated with the generational trauma in Hispanic households and the impact of gender roles, the harsh impacts on females. 
Isabella: Isabella was the "perfect" sister that everyone loved and everyone saw her as nothing more than beautiful and perfect. In the beginning of the movie we see that Isabella is going to get engaged to a young man named Mariano. Later on in the movie, we learn that Isabella was overwhelmed and did not want to be perfect, and she did not want to marry Mariano but that she was doing it for the family. The argument here was that people began to suggest that Isabella did not want to marry Mariano because she was possibly a lesbian.  However, many believe this assumption is a reach.
"As a member of the LGBT community I didn't see a single correlation in the movie," said a junior who preferred to remain anonymous. "I saw the movie as a heritage, cultural thing and not about LGBTQ+ representation. The movie "Luca"– now that was for LGBT representation I think, but not this one." 
Several people argued that the movie was to give representation to the LatinX community and talk about common issues in Hispanic families and not for LGBTQ+ representation specifically. Many said that Isabella simply did not want to marry Mariano because of several reasons, like her being 21 years-old, maybe she wasn't ready for marriage, or the fact that she barely knew Mariano and she knew her cousin Dolores had feelings for him. 
Abuela: Abuela was one of the most argued characters in the film. Was she the villain of the story? Was there even an actual villain in the story? Abuela had married her husband and had triplets; Peppa, Julieta, and Bruno, and because of conquistadors and Spaniard soldiers attacking and trying to colonize people in Colombia, she and her husband– with their town– all fled. Her husband tried to protect her and the kids and sacrificed himself and was killed in front of her. 
Content creators outside of the LatinX community said her trauma was no excuse for the harsh treatment Abuela gave her family, but people within the LatinX community said that although her past was not an excuse for the emotional abuse, it was understandable why Abuela was the way she was. 
While many people wanted to label Abuela as the villain of the story, lots of people within the Latinx community said there wasn't necessarily a villain in the story. Abuela was just a woman who lived through very harsh times and in light of protecting her family and keeping alive a miracle she lost sight of the pain her actions caused.
Overall "Encanto" attracted people of all ages and sparked several debates and conversations. The film covers common lifestyles in Hispanic families including the impact of generational trauma, traditions, beliefs, and practices. 
With a 91 percent review on Rotten Tomatoes, the film had a largely positive outcome. "Encanto" is not the only film on Disney that gave representation to the LatinX community; some that you may also want to watch include Disney's "Coco" and "The Book of Life." 
View Comments (3)
Your donation will support the student journalists of Parkdale High School. Your contribution will allow us to cover our annual website hosting costs and publish some printed editions, as well.
About the Contributor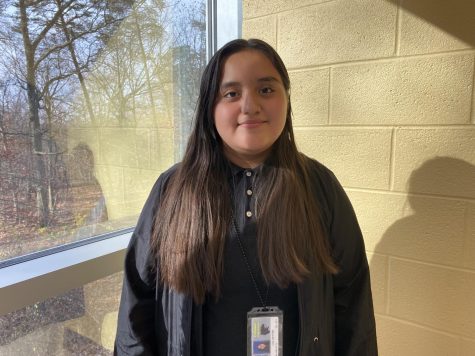 Luz Gaytan, Contributing Reporter
Luz Gaytan is currently a senior at Parkdale and the Chief of Staff for the Class of 2023. She joined The Paw Print during the 2020-2021 school year after...