What's worse than actually getting COVID-19? Testing for it.
With the ongoing pandemic, testing has become more prevalent and everyone is going to get tested at once. Everybody with symptoms, referrals, and the need for paperwork are lining up to get tested which poses problems within itself. All of these people at once cause a huge amount of traffic and it makes it very difficult for anyone else to get tested. Cars are stretching miles and miles for people who need to find out if they tested positive for the virus.
On Jan 8, "The New York Times" reported, "Many Americans have been waiting in long lines at free testing sites since before the Christmas and New Year's holiday rush. Plenty of others are avoiding the lines and paying $20 or more for over-the-counter, at-home tests — if they can find one."
The large spike in the holiday season has been the main cause for the spread and the development of COVID-19. These long lines are so brutal that Americans would prefer to get a rapid test instead of an accurate lab report PCR test. Rapid tests are a problem within itself due to the controversy relating to the accuracy of the results.
On Jan 11, "The Wall Street Journal" wrote, "You might not be able to trust a negative rapid-test result in the early days of an infection. It might be necessary to test repeatedly over a few days to get an accurate result. If you are testing before an indoor gathering, you are still taking a risk."
The rapid tests have been a way to see if someone has the virus in only 15 minutes. Unfortunately due to the fast results, this means that it may not be as accurate as a lab-studied test. Not only is this bad for the students who may be getting false positives and/or false negatives, but also for the spread of COVID-19. The risk of having inaccurate results could even make people who have tested negative for the virus quarantined and people who have tested positive for the virus not quarantined. 
Upon return to in-person learning, CEO on Jan. 18, Dr Monica Goldson developed the plan of having students take the rapid COVID test  every sunday to determine their eligibility of returning to in-person school. This would help to make sure that that entire school does not catch COVID-19, but it may not be as accurate. 
Students would have to use rapid tests that are distributed bi-weekly, but the results may not be accurate for so many students testing at once.  On Jan 19, all PGCPS students received an "at home kit" including a KN95 mask and two rapid tests in hopes of overcoming the surge.
On Jan 8, "The New York Times" reported, "The current demand for testing far exceeds the testing resources that are available," said Michael T. Osterholm, an epidemiologist and director of the Center for Infectious Disease Research and Policy at the University of Minnesota."
The biggest problem in these long COVID testing lines is that everyone is testing either for jobs or for their own personal reason. Therefore there are not enough tests available, but the government is trying to help with this.
On Jan. 19, the USPS released the website where people can order COVD-19 at-home rapid antigen testing. The website allows one address to be registered to get the tests in hopes of having Americans stop the spread. This is one step into having everyone be tested and overcoming the COVID-19 surge.
Leave a Comment
Your donation will support the student journalists of Parkdale High School. Your contribution will allow us to cover our annual website hosting costs and publish some printed editions, as well.
About the Contributor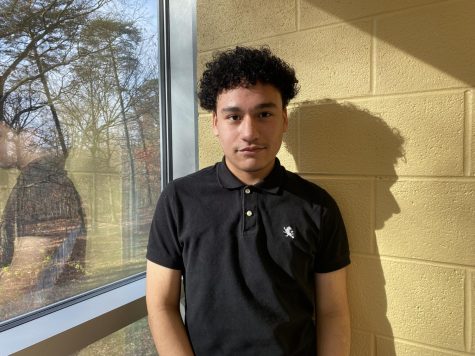 Anthony Umanzor-Rojas, Chief Section Editor
This is Anthony's first full year on the staff team through a recommendation from a teacher. He is a junior and is currently writing articles as well as...