How prepared (or not) was the DMV area for January's winter storm?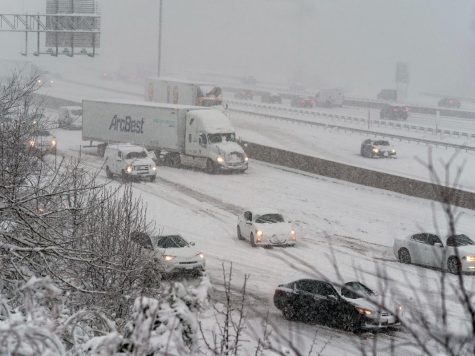 We all know about winter and its bipolarness. In  just the first month of 2022, Maryland experienced a vast snowstorm. Although we are no stranger to weather fluctuation in winter, Maryland seemed to have been very unprepared for this storm. It was almost as if we had never experienced one before. 
On Jan. 3, Maryland schools shut down due to inclement weather. The same occurred on Jan. 4. Although shutting down schools helped keep students safe, the same can not be said for others. 
There were various crashes and many were stuck on the road for over 15 hours.  So that begs the question: how much exactly did it snow in Maryland for it to have caused this? 
According to the Baltimore Sun, parts of Baltimore got 3-5 inches of snow, and Annapolis got seven inches of snow.  Governor Larry Hogan urged residents to use "common sense" and listen to forecasters. However, there was so much he could've done to avoid all the catastrophes that happened. 
There were people stuck on the roads for over 15 hours. To be exact, Interstate 95 had people stuck for 30 HOURS. In an article by NBC News they state how people were left without fuel, food or supplies for the cold. Not only that, but the article also states that "some also warned that they had kids and pets in their vehicles, as they struggled to make it through the storm. ". 
These stranded commuters had no bathrooms, and few snacks maybe if they carried in their car. People were alone in their cars so they couldn't sleep due to the fact that the traffic could've started to move. 
According to WBALTV, on Jan. 3. from 3:30 a.m. to 3:30 p.m., Maryland State Troopers were called to 132 crashes, 157 disabled vehicles and answered 515 calls for service. Not only that, but two women and a man passed away after their cars collided with a snow plow.  Many homes also lost electricity. According to the NY Times, more than 42,000 Maryland residents lost power which aggregates data from utilities across the United States. 
About 250,00 residents had power back within 24 hours after the storm, and many more residents went up to 2 days without power. Vehicles were removed from the road more than 24 hours after the storm, and people were stuck on the roads for about 30 hours or more. As you can see, Maryland was not prepared for this storm at all. There were many accidents, people stuck on the road, families with no electricity and no heat at all.
Leave a Comment
Your donation will support the student journalists of Parkdale High School. Your contribution will allow us to cover our annual website hosting costs and publish some printed editions, as well.
About the Contributor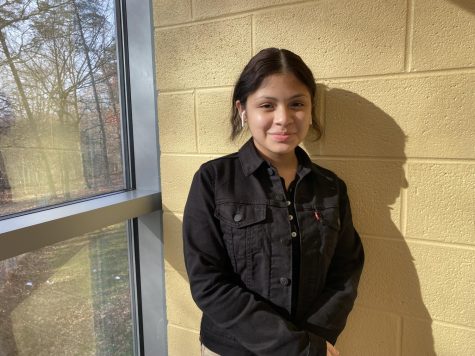 Katherine Villanueva, Reporter
Katherine Villanueva is a 2022 class student. She is a girl who likes to keep a conversation going. She doesn't really do much but spend time with family...