Fans left in shock after Astroworld concert ends in horror
On November 5th, hip-hop artist Travis Scott was set to perform at his concert entitled Astroworld. Before Scott came out, fans outside of the fences of the concert were starting to break into the festival, leading to overcrowding.
According to ABC30,around 2pm, a stampede burst through fences and security. Houston fire chief, Sam Pena, told CNN "I do not know what caused the rush."
Around 9pm, a timer for 30 minutes came on before Scott came to the stage, and things took a turn for the worst. 
"All of a sudden, people were pressed up against each other and were pushing forward and backward," an ICU nurse Madeline Eskins, who attended the show, told CNN. "As the timer got closer to coming down to zero, it just — it got worse and worse."
Around 9:30pm, officials received first reports of people falling over. In just eight minutes after that, a mass casualty event was announced. People who were caught in the mass crowd–some of who survived to tell the tale through social media–recalled screaming as loud as they could, trying to get up but no one heard. Around 10:10pm, the show finally was stopped. 
After people were cleared out,  nine people were pronounced dead. All victims were under the age of 30 years old. The latest victim to have passed away was pronounced dead just about a week ago.
What has critics blaming Scott for this tragedy is that they feel he may have encouraged this type of behavior.
Back in May, Scott tweeted "NAW AND WE STILL SNEAKING THE WILD ONES IN."  The tweet has since been deleted.
According to Fox News, the hip-hop star "practically encouraged a culture of violence." Not only that, but Scott was warned about this before the tragedy had occurred. According to hotnewhiphop.com, Houston Police Chief, Troy Finner, visited Scott in his trailer to warn him about the dangers of continuing the show.
In the article, Fire Chief Samuel Pena explained that "if somebody would have said ´Hey, shut this thing down and turn on the lights until this gets corrected' — and that coming from the person with the mic — I think could have been very helpful. ¨
Scott is now being sued for a total of $2.75 billion. He also came out with a statement saying he will cover all of the funeral costs of the victims who lost their lives. One family, in particular, has refused the funds.
Since the incident, Hulu released (and within hours took down after mass outrage) a documentary of the concert entitled AstroWorld: Concert from Hell.
Scott released an album just before Astroworld, which sat at number 50 on billboard 200.  He is 30 years old, and has a daughter named Stormi with popular influencer Kylie Jenner, and they are expecting another.
Leave a Comment
Your donation will support the student journalists of Parkdale High School. Your contribution will allow us to cover our annual website hosting costs and publish some printed editions, as well.
About the Contributor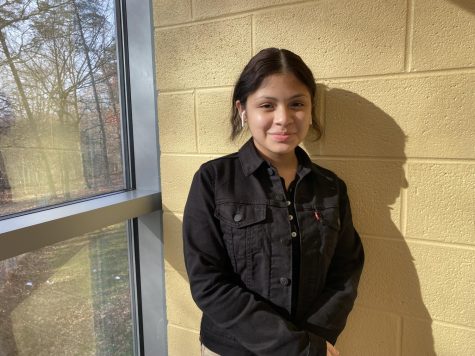 Katherine Villanueva, Reporter
Katherine Villanueva is a 2022 class student. She is a girl who likes to keep a conversation going. She doesn't really do much but spend time with family...