The truth when it comes to medical kidnapping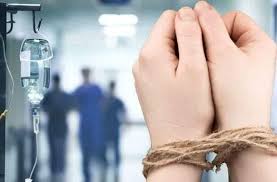 Consider the situation in which you are a parent and your child is sick or injured and requires medical attention. Your first inclination as a parent would be to get your child the help they need right away. Now while you're in the hospital, medical personnel accuse you of abusing or failing to care for your child, and they end up taking possession of them. 
According to  Allison Folmar law ,medical kidnapping is what occurs when a child is forcibly separated from his or her parents because the parent refused dangerous or risky medical treatments for the child. Being in a situation where your child is being taken away from you may be extremely traumatizing and scary for both you and your child. Medical kidnapping can make parents fearful of being accussed of child abuse or neglect, making them reluctant to bring their child in. 
According to epplaw disagreements with your doctor, which may result in your child being taken against your will, include failing to address your questions or concerns, the diagnosis or proposed treatment plan, the recommendation of a risky surgery, prescribing a drug with dangerous or unknown side effects, and totally disregarding your suggestions for alternative procedures or treatments . 
If the doctor feels strongly enough that the child is being abused , he or she has the power to have you escorted out while proceeding to treat your child without your permission. Once this action is completed, social services will work rapidly in order to get legal custody of your son or daughter, thus allowing the department to make medical choices for them.
When the child is no longer in your possession, they are placed in foster care, where they are subjected to real physical abuse. During this time children are vulnerable since they have been separated from their parents and are living with a stranger. 
Ordinarily, parents have constitutionally recognized rights to protect their children, care for them, and make legal decisions on their behalf. However, there are exceptions to these rights under child protection laws according to Allison Folmar law. 
After anormal hospital visit to the John Hopkins All Children's Hospital on March 11, 2021, CPS (Child Protective Services) took custody of Syesha Mercado and Tyron Deneer's 15-month-old baby, Amen'Ra. The toddler has stayed in foster care since then while the couple fights to reclaim custody. Parents from all over the world are now railing against the Child Protective Services system, accusing officials and medical personnel involved in the case of "medical kidnapping." 
Syesha gave birth to their daughter, Ast, five months after Amen'Ra was taken into custody by CPS. Unfortunately, 10 days after giving birth to the infant CPS removed Ast from  the family's care with the help of local police enforcement. The family's GoFundMe Page states, "on August 11, while we were on the way to the Sheriff's office to do a wellness check, we were surrounded by flashing lights and armed officers who unjustly took Ast from me on the side of the road."
Medical kidnapping is a terrible term that represents a situation in which the state intervenes to take over child custody when doctors and parents disagree about your child's medical care. The state then places your child into foster care, and you may not be allowed to see them. Almost every major children's hospital in the country now has a multidisciplinary child protection team that decides whether or not to take custody of a child. The sad truth is these multidisciplinary teams are required in hospitals to assist in the protection of abused children. Yes, they have been successful in detecting child abuse or neglect that had previously gone unnoticed. However, the system is flawed, and sometimes innocent parents get separated from their children due to loopholes in the system. 
Leave a Comment
Your donation will support the student journalists of Parkdale High School. Your contribution will allow us to cover our annual website hosting costs and publish some printed editions, as well.
About the Contributor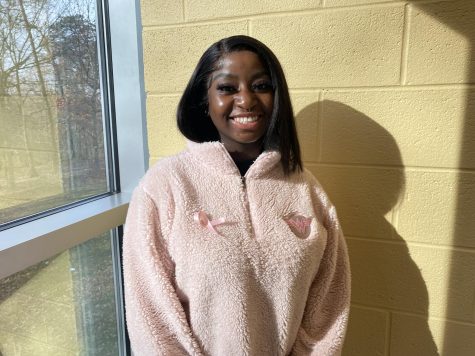 Princess Passie, Reporter
Princess Passie is a senior year, and this is her first full year on The Paw Print staff. She contributes to the staff by writing informational articles....