Netflix's Squid Game: is the hype valid?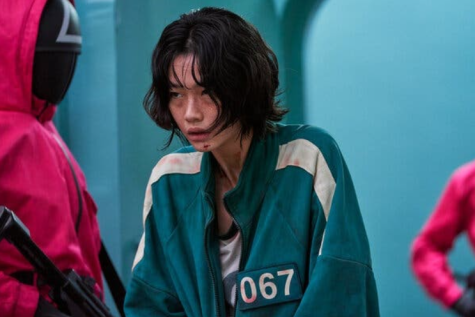 On September 17th Netflix released a Korean drama named ¨Squid Game¨. The nine-episode Korean language series that was written and directed by Hwang Dong-Hyuk has become a huge success. The show starts with Seong Gi-hun ( Jung-Jae Lee ), a divorced man who lives with his mother,  rarely sees his 10 year old daughter and thanks to a gambling problem owes a lot of money to some loan sharks. 
After one of his very violent creditors tracks him down, Gi-hun signs a very cryptic contract in an effort to buy himself more time. We see how desperate Gi-hun is when he accepts a man who is a very well-dressed challenge to play a popular Korean game called flip tiles of folder paper. The prize for winning is 100,000 won ( $84 USD ) and because Gi-hun is  broke he agrees to play the game. However the game proved to be harder than expected and  Gi-hun gets slapped in the face every time he loses. After a long round, he leaves with a reddened face, 100,000 won, and a business card with symbols on it and a number to call if he wishes to play more games for more money. Looking back at his failures, he calls the number and is given a location from which he is to be picked up by a van filled with other players. If you want to know, I suggest you watch the show.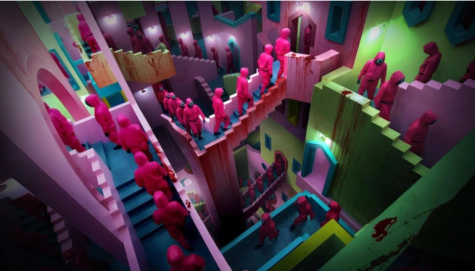 Since Its debut on Netflix September 17th, The show became a political talking point in South Korea, The show quickly surged to the Top 10 ranking in the United States, becoming the first Korean show to do so. The chief executive of Netflix Ted Sarandos said that the show is to become the most watched original series, More than "Bridgerton" which is currently the most viewed original show on Netflix. 
The characters on the show represent the very worst of being a human.  Rami Ahmed, a junior at Parkdale high school said that he " Believes that the show is very big because It comes in a different language, it reaches a whole new different group of people."
I however was very disappointed with the release. I felt like the show was overhyped. There was nothing special about the show other than the twist at the end. Maybe It's because I have watched many shows like this or maybe I am just a pessimistic person but nevertheless I have a disdain for the show. 
There were many things that could have made the show in my opinion better than it was. The cast did an outstanding job portraying their character. 
The plot to me was very see through. It was a basic survival drama I have seen before in shows like ¨ Alice In Borderland¨ and ¨ Extracurricular¨, If you ask me I believe these shows are a hundred times better  than "Squid Games¨.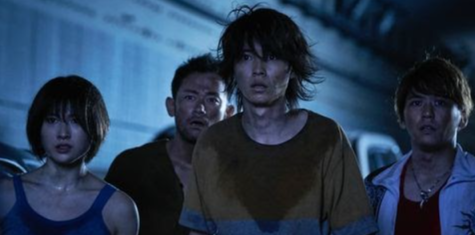 Putting My opinion aside, I will no doubt say that the show has become a huge success. It's a show I believe will win a great deal of awards in the future. Maybe Even an Oscar. 
The show clearly shows that the most, It relates to what the lower class of the American society and Korean Society go through and what they are willing to go through to get money since all the government has failed them. 
Americans may not be fighting death in a series of children's games, but they are fighting for better health care, better wages, and better living conditions all across the world.  The world is fighting through the ideals that say " If you work hard enough, you too can have an opportunity to be one the wealthy".
For a look at another perspective on this hit Netflix show, click here to read a review from Sandy Zelaya.
Leave a Comment
Your donation will support the student journalists of Parkdale High School. Your contribution will allow us to cover our annual website hosting costs and publish some printed editions, as well.
About the Contributor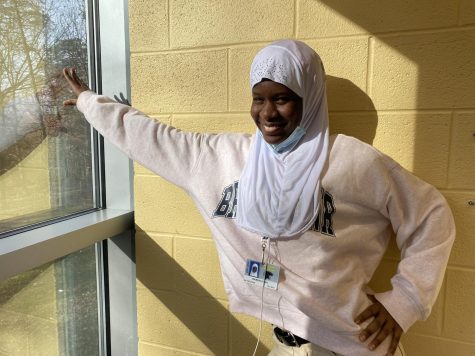 Maimuna Kura, Reporter
Maimuna S.Kura is an 11th grade student, and this is her first full year as a reporter. Maimuna enjoys watching anime and k-drama. She enjoys listening...