Netflix releases final season of ´On My Block´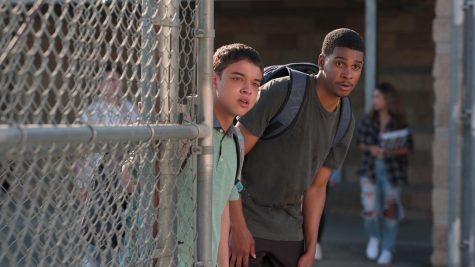 Disclaimer: *SPOILER ALERT*
On October 4, 2021 Netflix released the fourth and final season of On My Block the teen comedy. On My Block first released on March 16,2018. It follows the four best friends Ruby, Jamal, Cesar, and Monse through high school and all their drama. Its fourth season has viewers completely shocked.The fourth season release has fans angry
In the last season Ruby, Jamal, Cesar, and Monse discover that the members of 19th Street have killed Cuchillos, leader of the Santos. Oscar decides to leave the Santos gang and start a new life. Cesar realizes the intensity of being in the gang life and decides to fully commit to the Santos. Monse decides to go off to Mayfield, a private school for girls. Before the last episode ends it shows a snippet of  two years later. Monse has forgotten about her old friends and made new ones, Jamal joined the football team, Ruby started dating Jasmine, and Cesar fully became a gang member of the Santos. 
In this new season it has been two years since Monse left for her new school. Cesar has become leader of the Santos, Jamal became part of the Football team, Ruby has become obsessed with his relationship with Jasmine, and Monse is away with new friends and a new life. Oscar has a wife and is expecting to have a baby girl. His plans are to leave Freeridge. 
The four friends seemed to no longer be friends. Cesar was all caught up in the gang, he and Monse broke up and his new girlfriend Vero was part of the Santos. Ruby and Jamal were no longer friends; Jamal was popular now and hung out with the football team while Ruby only hung out with his girlfriend Jasmine. Monse was still in Mayfield and wasn't seen until the third episode. 
News spread and Cuchillos body was found by the police. Ruby, Jamal, and Cesar all found out but argued on who would tell Monse since none of them were on speaking terms with her. Ruby and Jamal were at an even more intense fight since Jamal decided to run for Senior class president which has been Ruby's dream since freshman year. During this fight Ruby realized what his life has become after only spending time with Jasmine and decided to break up with her. 
In episode three, it was already December in Freeridge. Oscar explained to Ruby that he would leave Freeridge even without his brother Cesar. He explained how he tried and eventually gave up. Later on Ruby and Jamal argued on whether or not to attend Monses christmas party/ return party. While Ruby and Jamal made their minds up on whether or not to go to the party Monse and Jasmine went to buy drinks and that's when Monse encountered Vero and Cesar for the first time since she and Cesar had broken up. The breakup between Cesar and Monse was one of the things that heated fans up as Vero, Cesars new girlfriend just wasn't Monse. 
Eventually Cesar is told to leave the Santos as they no longer find him capable of leading. When his house is shot up he finally decided to go to Oscar for help. Oscar decides to help him out which eventually leads to his death. Oscar let Cesar stay at his old house, when Oscar went outside he called his wife and as soon as he saw something or someone going towards him he told her he loved her and hung up. Although it wasn't shown who was coming, Oscar was shot several times and he eventually died. This was the most shocking part for viewers as Oscar aka Spooky was a fan favorite.
Another sad part to this final season of On My Block was that Abuelita, Ruby's grandmother also died of cancer. This was sad for fans since she was a comfort character for most and only of the only adults that helped out the four friends with all their trouble. 
In the end everything finds its way. Monse and Cesar do not get back together but she does help Cesar pass his classes and graduate. This allows Cesar to see that he does have a future waiting for him. He decides to go live with his sister in law and niece.  Ruby wins prom king. Jamal gets a job offer from his idol and takes it. Jasmine goes off to Berkeley. The friends found out Abuelita left them a map to their money that they were missing this whole time. The show ends in a party in which the four friends see another four friends looking at them from a fence and they are reminded of themselves. 
With that season four of On My Block ended and the series as a whole as well. With a 95 percent rating on Rotten Tomatoes, On My Block is very popular. So popular that the directors of the show, Lauren Iungerich, Eddie Gonzalez, and Jeremy Haft. have announced that there will be a spin off called "Freeridge." Although fans believed "On My Block'' could have been extended for a few more seasons  they are ready for "Freeridge." So if you enjoyed these four ten episode seasons then be on the lookout for the new spin off that will show the four friends seen on the last episode of season four.
Leave a Comment
Your donation will support the student journalists of Parkdale High School. Your contribution will allow us to cover our annual website hosting costs and publish some printed editions, as well.
About the Contributor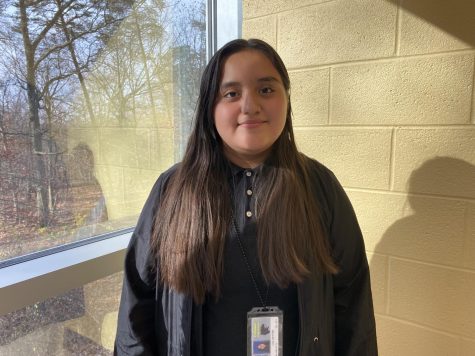 Luz Gaytan, Contributing Reporter
Luz Gaytan is currently a senior at Parkdale and the Chief of Staff for the Class of 2023. She joined The Paw Print during the 2020-2021 school year after...