Uniform Policy: Should it still apply this school year?
After almost two years of virtual school, Parkdale students and staff are now back in the building for in person learning. To avoid the spread of the virus , there are now some new precautions the school has taken. One of the biggest changes this school year is students not having lockers and everyone having to wear a mask . With this change students now have to carry around book bags. Which raises the question: should the uniform policy still apply this school year?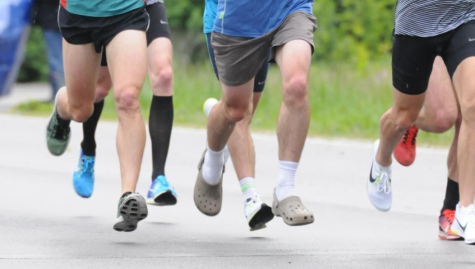 For safety issues, the uniform policy at Parkdale bans hoodies and crocs, but how is this for "safety reasons" if students now have a major change in the policy and can carry their bookbags around?
Crocs have made a comeback in the past couple of years. Nearly two in four students at Parkdale own a pair. Although these popular shoes are not allowed to be worn at school, a lot of students still wear them. Are the shoes really a safety issue? The answer is no. Students at Parkdale High School should be able to wear them, and here's why. 
According to Runningmagazine.ca, Benjamin Pachev "ran a 5,000m in 14:47.62 while wearing crocs." If Pachev can run a 5,000m race in crocs, students should be able to walk in the hallways safely in them. 
Laurel High School, another school located in PG County, is making a change to their uniform policy. Marlee Ricks, a student at Laurel High. received an email from their principal regarding crocs stating "I know that some of you are in receipt of the uniform policy as of today. Please note there was an error (that I will correct) when it comes to crocs […] You CAN wear Crocs as long as the back is covered, like with every other shoe of your choice." 
Students are being heard and acknowledged at other schools, and Parkdale should attempt to make the same changes as well, due to the fact that they are in the same county and region.. 
Additionally, hoodies are a controversial topic at Parkdale. In November 2019, Parkdale students had a protest  walk-out petitioning the fact that students should be allowed to wear hoodies .  
Due to the strict school uniform policy, students who have transferred here from other schools don't like it here as much as their old school. Senior Reina Nativi, a transfer student from Bladensburg High School, explains how the uniform policy changed for her. 
"The uniform policy has changed completely," said Nativi. "In my opinion, Bladensburg gave us more freedom. We were allowed to wear hoodies and crocs. We also were allowed to wear whatever color sweater we wanted to wear. In my opinion I liked that better because while having the freedom that we did, it shows others about ourselves. It gives a chance to express ourselves even while wearing a uniform and being at school."
Senior Taylor Archer, a student who transferred from Parkdale to Blade, agrees. 
"We can wear crocs and we can wear whatever color hoodies and sweaters we want," she explained. "I do prefer Bladensburg over Parkdale because of this."
At school book bags used to be stored in lockers at school for safety reasons, but now due to the virus, students do not have lockers this school year. Carrying around bags is a major safety concern. Students can be carrying around anything within their belongings. This is one huge reason as to why the uniform policy this school year shouldn't matter. Will Parkdale finally listen and acknowledge their students or will they continue to ignore the students' pleas?
View Comments (1)
Your donation will support the student journalists of Parkdale High School. Your contribution will allow us to cover our annual website hosting costs and publish some printed editions, as well.
About the Contributor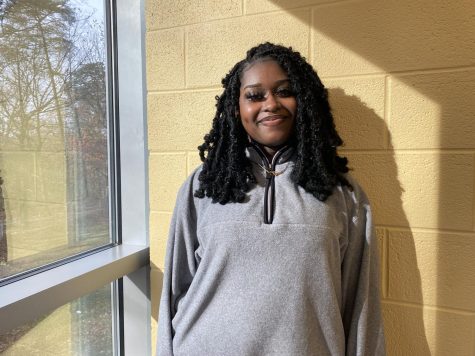 Toniah Grant, Chief Section Editor
Toniah Grant is a senior at Parkdale. This may be her first full year on staff, but with being the outstanding and positive student she is, she feels like...