Coldplay and BTS craft love song, 'My Universe', leaves listeners looking at the stars
On September 24, Coldplay joined forces with the Korean band, BTS to magically create a love song they called, "My Universe" that talks about the power of love and how it transcends any and all boundaries. 
Most fans found out about the collaboration between the two legendary bands through Twitter where ARMY, the BTS official fandom, publicizes BTS-related topics in a matter of minutes or even seconds. 
Junior Zaida Martinez is an ARMY who first heard about the collaboration through Twitter. 
"It takes them very little time to get topics on trending," she explained. "So all I needed to do was click on the app and one of the first things I saw was ColdplayXBTS."
After the official announcement for the collaboration, Coldplay released a snippet of Chris Martin, the lead singer of Coldplay, and BTS jamming out and singing a part of their new song. The video instantly went viral with over 16.8 million views on Tiktok and more than 1 million likes on Instagram as of Sept. 28.
Coldplay thanked their fans, "Coldplayers" as well as BTS' fans, "ARMY" through a tweet a few hours after they released 'My Universe.'
One unusual fact about this partnership is that 'My Universe' wasn't written remotely but actually, Chris Martin took his time and flew to South Korea, quarantined and went through all the necessary protocols in order to personally meet BTS, finish and record the song. 
"Today has been one of the most fun days for me in the studio ever," Martin said on the Coldplay x BTS: Inside 'My Universe' Documentary. "We've been very lucky with people allowing us to come in for two days just to record and it was quite a stressful journey and I was a little bit nervous here…Today has been everything I could've dreamed but a little bit better."  
And the feeling went both ways. The boys of BTS also had only good things to say about the one and only Chris Martin. 
"I was actually curious what he'd be like,"said Namjoon, the leader of BTS, in the documentary. "Just as I've heard he's humble, down to Earth, and pure in heart. He doesn't seem to hold any kind of prejudice." 
Jimin also showed his admiration by saying of Martin, "He's beyond just a legendary singer. He impacts others for the better with his positive mindset. He's so admirable."
Fans also believe that the partnership between the two artists is a phenomenal way to end September. 
As a member of ARMY since May 2017, Martinez feels this combination will benefit both artists.
"You know on one side there's always people saying, "Why do you listen to BTS if you don't know or understand Korean?" she explained. "With their collaboration, you're able to see just how well they can both create music. Music is universal […] It's not about the language. Music breaks that language barrier […] it's all about emotions and how that melody or how that rhythm makes YOU feel!"
'My Universe' will go on Coldplay's upcoming album 'Music of the Spheres,' set to release on October 15– their ninth studio album. The tracklist has already been released as well with five of the 12 songs being titled with emojis and the 10th track holds 'My Universe.' As of now only three songs are available.
This isn't the first time that BTS and Coldplay look up to the sky and beyond for inspiration in their songs. From writing love songs to ARMY and comparing their relationship with destiny and how of all the things in the Universe, ARMY and BTS will always be destined to meet. 
In "A Sky Full of Stars," Coldplay makes mention of not caring if "you tear them apart 'cause in a sky full of stars, I think I see you" and then Martin goes on to call "you a 'heavenly view.'" This could also represent how the stars usually guide people and Martin might be comparing this to how the subject makes him feel. 
Similarly, in "Serendipity," Jimin talks about being destined to be together because the Universe decided so. "The universe has moved for us, without missing a single thing. Our happiness was meant to be. 'Cause you love me and I love you," he sings in that song. 
Another interesting comparison can be found in "134340." This number is actually the number that Pluto was given when it was kicked out of the solar system for no longer being considered a planet. BTS uses this to place themselves in the role of Pluto and talk from Pluto's point of view which doesn't understand why it was taken out of the relationship with it's lover (in this case with the Sun). RM goes on to say in the 2nd verse, "나에겐 이름이 없구나" which translates to "I don't have a name." This refers to how it was stripped from it's identity. Pluto was downgraded to a simple number and got its name taken away.
Later in the song, V and Jungkook in the Pre-chorus say, 
"난 맴돌고만 있어
난 널 놓쳤어 난 널 잃었어
난 헛돌고만 있어
넌 날 지웠어 넌 날 잊었어"
which translates to 
"I'm just hovering
i missed you i lost you
I'm just wandering around
you erased me you forgot me"
Here, Jungkook and V in the pre-chorus talk about how even though Pluto was stripped from it's status or how the Sun 'left' it, Pluto still revolves and 'hovers' around the Sun. Just like in a normal relationship when it ends there might be one of the two that will still love and sort of 'follow' around their lover even if the relationship has terminated. 
Similarly in 'My Universe,' Martin says that "this song is about how the power of love transcends all things borders, and rules, and genders, and race, and every sexuality." He then goes on to explain how, "If you look at people right now who are divided by a border or can't be together, that's what the song is about. About how nothing can really stop people loving each other."
Jin mentioned in the My Universe documentary that Martin was actually "thinking of Coldplay and BTS as representatives of Earth coming together to build a new universe. He said he wanted to build everything from A to Z."
Coldplay has written the song for their fans to enjoy despite not being able to join the band in concerts and BTS has written it thinking of their fans who yearn to one day meet again. 
"Since the lyrics go, 'You are My Universe,' This song should definitely be dedicated to ARMY. I wrote the lyrics while picturing the day we reunited with ARMY," said Namjoon.
Junior Leo Majano, a fan of Coldplay, recalls listening to them at a young age and now listening to 'My Universe, saying he "like[s] the part in the beginning when Chris Martin sings." 
Love and the cosmos are definitely a topic Coldplay and BTS have something to say about. It seems as though "Music of the spheres" will wrap this whole message together as well. Guess we'll only know on October 15th when the album finally drops!
Aside from Coldplay, BTS have also worked with Megan Thee Stallion (Butter Thee Remix), Nicki Minaj (Idol Remix), Ed Sheeran (Permission to Dance), Halsey (Boy with Luv), Steve Aoki, (Mic Drop, The Truth Untold), among many others. 
Coldplay and BTS have a lot more to go in their careers. As expected, we will surely see many more collaborations, performances, and music in general from both legendary bands. It may be sooner rather than later, considering how BTS is planning to hold four concerts in LA in October 27-28 and December 1-2, and Coldplay performing at the iHeartRadio Music Festival and at Global Citizen Live in the Fall.
Leave a Comment
Your donation will support the student journalists of Parkdale High School. Your contribution will allow us to cover our annual website hosting costs and publish some printed editions, as well.
About the Contributor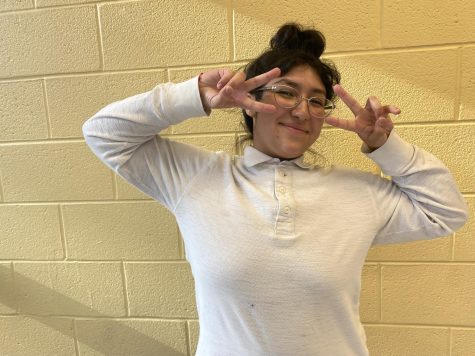 Sandy Zelaya Pena, Reporter
Sandy Zelaya is a junior at PHS, proudly representing class of 23'. This is her first full year on staff as a reporter, and she usually focuses on topics...