Nationwide bus shortage complicates PGCPS students morning and afternoon routine
With Covid-19 cases still rising, not only are students' health in jeopardy but also their transportation to and from school. School transportation has become a big topic of discussion with the return of students to in-person learning, mainly because of the nationwide bus shortage.
Busses are a key role in students' lives that parents and staff  may not think about. The transportation allows for students to be able to commute despite the far distance between the school and their homes, but many transportation industries are currently struggling because of the pandemic. 
On Sept 8, CNN reported that ¨between March and April 2020, the trucking industry lost more than 88,000 jobs, and transit and ground passenger transportation [including buses] lost more than 185,000 in that month alone.¨
The availability of busses has gone down tremendously which leaves passengers wondering how they commute now and truck drivers looking for a new job. The school bus system follows the same statistics with drivers losing their jobs and students having to go through hoops to travel to school. 
Replacing bus drivers has been difficult for the county due to not everyone having the necessary credentials to drive a commercial vehicle. This allows the bus shortage to be its own pandemic.
On Sept 15, PGCPS CEO, Dr. Monica Goldson issued a statement saying: ¨"The impact of the severe nationwide bus driver shortage cannot be overstated. Despite intensifying recruitment efforts this year, we are still in urgent need of drivers and continue to hold bus driver job fairs every two weeks in an effort to close the gap."
PGCPS has attempted to approach the situation directly by finding bus drivers. The efforts have not been successful because they are still in urgent need of drivers and continue to try and recruit more periodically.  The acknowledgement of the nationwide shortage helps to grasp the uncertainty of this situation and the odds of transportation going back to normal. 
The shortage has directly impacted students due to their transportation being limited and insufficient. Everyday students have to face the aftershocks of there not being enough busses whether that be having longer transit times or having to wait for their bus to show up.  According to an NPR poll, half of student-transportation coordinators described their school bus driver shortages as either "severe" or "desperate."
On Sept. 16 The New York Times reported that ¨a severe staffing shortage has forced bus drivers to make multiple trips, turning what should be a 15-minute bus ride into an hour-and-a-half odyssey.¨
Similarly, at Parkdale, students like freshman Nessa Garnier, have been struggling with morning and afternoon transportation and feel that the inconvenience goes beyond just students.
¨Not all parents can drop off and pick their kids (students) so that could lead to many transportation complications like having to take the metro or even paying for rides like Uber or Lyft," Garner said. "I think that the bus shortages affect not only the students but also a lot of the adults as well.¨
In addition to a bus driver shortage the county may be struggling to hire other transportation workers as well. In the mornings at Parkdale there isn't a crossing guard which just adds to the challenge of traffic due to the schools entrance being on the main road. Allegedly, a Parkdale student was hit by a car in the mornings on Thursday, Sept 23 at Parkdale at the top of the hill at Good Luck road. Although it is unknown exactly what happened, it is clear that the missing jobs are impacting students in more than one way. 
View Comments (3)
Your donation will support the student journalists of Parkdale High School. Your contribution will allow us to cover our annual website hosting costs and publish some printed editions, as well.
About the Contributor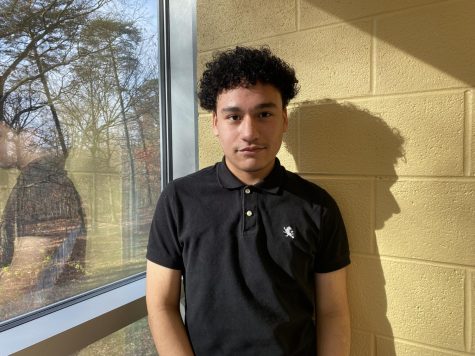 Anthony Umanzor-Rojas, Chief Section Editor
This is Anthony's first full year on the staff team through a recommendation from a teacher. He is a junior and is currently writing articles as well as...