Latinx celebrities voice their opinion on machismo culture in various ways
"Boys will be boys" "You're a boy, boys don't cry" "Don't be a little girl, do it like a real man" are just a few of many phrases any boy has heard growing up. All of these phrases and other factors lead to boys growing up believing they have to act strongly to show how manly they are. If you are informed on the issues that affect the Latinx community, then you know that this is known as the machismo culture. For generations, there has been this conception that men must use violence to prove their strength and suppress their emotions.
Older Latinx generations view machismo culture as part of family traditions. The tradition is that the man does all the work while the woman stays at home and does all the household chores. This belief has carried on for centuries. However, it was not long until people began to speak out against this belief. 
With social media revolving around the lives of many teens and young adults, it has made it accessible for people to be informed on what is going on around the world. Many people have been able to use their platforms to showcase the kind of issues that are going on within the Latinx community. Some of these people include celebrities who have a huge fanbase. Latinx celebrities have not only taken the chance to spread the Latinx culture, but they have been able to use their platforms to speak against machismo culture. Here are two Latinx celebrities who are speaking out against machismo culture.
Bad Bunny
Puerto Rican rapper Benito Antonio Martínez Ocasio, well known as Bad Bunny is a fast-upcoming artist who has been releasing music strongly appealing to a younger audience. Bad Bunny has spoken against several issues including machismo culture through his music. 
His music video, "Yo Perreo Sola" released in March of 2020, had mixed reactions amongst the Latinx community because of the outfits he wore. In his music video, Bad Bunny is seen wearing a dress, full-on makeup, and wigs.
Many of his fans had no issue with him wearing a dress. In fact, many of his supporters were applauding him for showing conservative Latinxs that clothes do not define someone's gender.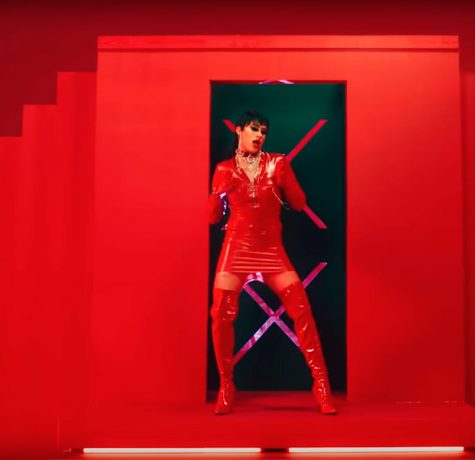 "Bad Bunny, in my opinion, uses his platform to break the mold of a singer in this realm," said a Bad Bunny supporter in an interview with The Albion College Pleiad. "Instead of producing music about objectifying women, he does the contrary. I love that he is breaking down the barrier of toxic masculinity, in that he asks men why they feel the need to 'touch' or 'dance' with girls at the club without their permission or to keep persisting."
As for Bad Bunny, himself who decided how he wanted to portray his song in a music video, he had this to say in an ET interview: "I think, as a reggaeton singer, I have a [fan base] that I think needs that message or that type of education."
It's clear that Bad Bunny has full intentions of using his platform to speak out against issues including machismo culture even through his music.
Carlos Andrés Gómez
Bad Bunny is not the only person who is taking a stance on machismo culture that is heavily embedded in the Latinx community. Carlos Andrés Gómez, a Colombian-American poet, and actor, uses a different approach when it comes to dismantling machismo culture.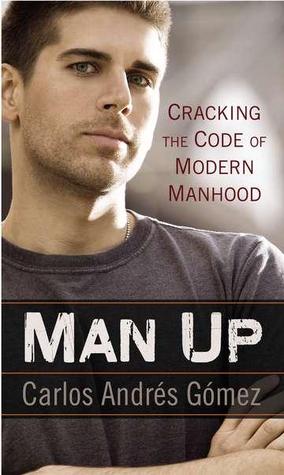 As a poet and an influential person, Gómez wrote a book in 2012, "Man Up: Reimagining Modern Manhood". Throughout the book, Gómez describes his experiences of what it was like growing up surrounded by adults telling him how he's supposed to act like the man that he is. Gómez references an instance when he got in an altercation with another man and instead of directly resolving the issue with violence, he decides to express his emotions by crying in front of another man when they were close to fighting each other. 
 "I remember feeling this pressure to conform to this one dimension of masculinity… be part of a culture that doesn't represent the person that I'm inside," said Gómez in an interview with NBC News. "Even though change is a scary thing, even if it's for the better, we can set that tone to act unapologetically."
The book has taught people many things about what Gómez went through and how he unpacks the issue of machismo in his own words. Many people who read this book believe others should read it too.
"This book is so raw, honest, probing, and sharp," said a user who rated the book five stars on Amazon. " It is a lyrically beautiful deep soul dive into masculinity and all the flawed stereotypes that go along with it. It should be required reading for all high school and college boys." 
What's to come in the future
While this article only mentioned celebrities: Bad Bunny and Carlos Andrés Gómez, two celebrities who continue to redefine society's expectations of a man, whether that is through their music, clothing, or even writing. These celebrities and countless others have helped people in the community to have long-overdue discussions. Some students agree that celebrities shape their perspectives on these issues.
"By having celebrities use their platforms to speak against injustices taking place, it could make people see others and themselves," said junior Lesley Velazquez. "However, the toxicity will never disappear, but coping mechanisms can be created to counter the toxicity."
Leave a Comment
Your donation will support the student journalists of Parkdale High School. Your contribution will allow us to cover our annual website hosting costs and publish some printed editions, as well.
About the Contributor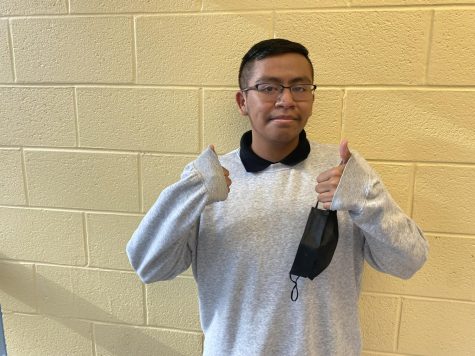 Alexsis Tapia Vasquez, Reporter
This is Alexsis Tapia, and he is currently a senior at Parkdale. This is his second year on The Paw Print. He is a reporter who mainly writes articles...