Juan Joya Borja, the man behind the "Spanish Laughing Guy" meme, has passed away at age 65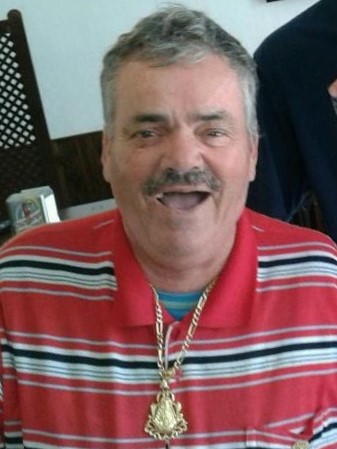 Juan Joya Borja passed away April 28th at the age of 65. He died in a hospital from complications of an illness he had, for which he had gotten a leg amputated less than a year before. 
He was a Spanish comedian and actor, with his first appearance on television taking place in 2000 on a show with a host known as Jesús Quintero.
If this name and person is unfamiliar, he was also known as "El Risitas," his stage name. Translating that literally into English, he was known as "The Giggles." He was given this stage name due to the fact that his laughter was nothing short of iconic.
This should come as no surprise to anyone, as one listen to a clip of his laughter is enough to send most people into a fit of giggles of their own. The infectious quality of his laugh was apparently deemed worthy enough by the internet to boost the original clip of it (which was uploaded on June 27th, 2007) to its as-of-writing view count of 14 million.
This original clip came from the official channel of another one of the aforementioned Jesús Quintero's shows which Borja appeared on. In it, he retells an experience he had while working as a kitchen porter, and the story was funny enough to trigger his laughter, which remained as a constant for the entirety of the eight minute clip.
However, the internet was not satisfied with just viewing the original clip. As it goes with anything that's uploaded online, the clip began to be used as a meme. 
The memes started as videos that added in subtitles which were incorrect translations, instead telling a separate but still entertaining story. They usually consisted of Borja playing the role of some employee in a company, with a lot of them being in relation to technology, gaming and politics. His laughter would then serve to make fun of whatever topic the subtitles were making it seem like he was talking about. 
The most famous of this type of edit was uploaded by YouTuber Armando Ferreira on March 11th, 2015. In it, the subtitles depicted Borja as an Apple engineer talking about the new MacBook Pro. A joy to watch, and worth a quick search on google. 
This is not the full extent of Borja's meme legacy, as he has also been immortalized as a chat emote on the live streaming site Twitch.
On that platform, his laughing visage can be used by millions of viewers to express their own laughter, and it is not uncommon to see an entire chat filled with images of his laughing face as thousands collectively revel in their choice of entertainment.
As another one of our modern-day heroes passes away, we must appreciate the impact they've had on our lives. Juan Joya Borja was just doing his job on a TV show, but in doing so has caused millions of people to burst out laughing, something he will continue to do, even if he isn't here to witness it.
Leave a Comment
Your donation will support the student journalists of Parkdale High School. Your contribution will allow us to cover our annual website hosting costs and publish some printed editions, as well.
About the Contributor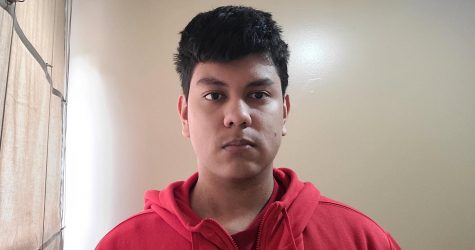 Jesus Benitez, Reporter




This is sophomore Jesus Benitez, current reporter for The Paw Print. Strong-armed into joining the team, he has made the best of his situation...