Viewers quickly kicking the best and original streaming service to the curb
Streaming services have been something new to the media that allows people to watch shows apart from the ones that were on cable. Services like Netflix allow people to choose from hundreds of shows at a time to find something that they might like for just nine dollars a month. Other streaming services like HBO Max have introduced new shows in a new way with showing one specific network for the price of 15 a month. Both streaming services have different shows and offer different things but many viewers have found interest in other services rather than the ones they used before.
How many people are watching?
In the past, Netflix was the main streaming service around the world which made many people join and use the application. Offering many different shows that were only on Netflix and having other shows that were hard to find on cable, Netflix was able to introduce a new era of television and media. The different number of viewers can show how much people liked each service and how many people would continue to watch.
On March 9, the "Business of apps" wrote, "Netflix users by region in Q4 2020: 74 million US & Canada; 67 million EMEA; 38 million Latin America; 25 million Asia Pacific."
Netflix has had a large number of viewers in 2020 where they introduced 67 million viewers in the United States and Canada just from one quarter of the year. Netflix has been extremely successful and has brought new viewers to their platforms in 2020 but it hasn't been the same for 2021.
What has changed on Netflix?
Netflix had great success on its streaming platform and allowed people to discover new things. The app has to add new things to be able to bring in more subscriptions every year. New development and changes might be the reason so many people have decided to leave and end their subscriptions.
On April 22 the "Pcmag" wrote, "Every month, Netflix adds a ton of new content to its library of films and TV shows. But to make room for the newbies, some of the shows and movies you always wanted to watch—and had in your My List for months or years—suddenly disappear."
Many viewers share the concern that all the shows being taken off of Netflix to make space for others has been something that would turn away many people and make them switch to other platforms. Having good shows being taken off a streaming platform can make people have no use for the app anymore and switch to other apps that allow the shows to stay. Just for this very reason, Netflix hasn't been able to have as many new views as it did in the past years.
Fewer customers are watching Netflix
With all the new changes happening less people are getting interested in Netflix like they used to, instead they are finding new ways to enjoy their favorite shows on different apps that offer more.
"Marketwatch" wrote, "Netflix added 4 million new subscribers in the first quarter, 2 million fewer than it expected, and forecasts just 1 million additions in the current quarter, which would be the lowest total yet." 
The decrease in viewers has been tremendous with the lowest total views yet ever produced by Netflix. It doesn't help that many people are seeing this as a sign that Netflix is falling and that other people are moving on. This goes to show how many people have left and how Netflix isn't how it used to be.
Moving on to bigger and better things
Netflix was a great streaming service but with its decline in views, it shows how many people are having better experiences elsewhere. HBO Max which was launched May 27, 2020, has become a strong contender for all streaming services as they are offering shows from the HBO channel for 15 dollars a month. More and more people are moving to apps like HBO Max and leaving ones like Netflix behind.
"HBO Max added 2.7 million subscribers in the quarter ending March 31, reaching 44.2 million," Deadline wrote, "That is substantially ahead of targets initially set out by its corporate parents, WarnerMedia and AT&T"
People are moving to the HBO Max platform due to what they are offering and their new subscribers show just how much that is. They are adding around the same as Netflix but they started last year and are slowly increasing views while Netflix has been dropping. HBO max has arguably been catching up with the rest and will continue to be a strong competitor.
We don't know for sure but it's safe to say that services like HBO Max will continue to provide entertainment for subscribers around the world.
Leave a Comment
Your donation will support the student journalists of Parkdale High School. Your contribution will allow us to cover our annual website hosting costs and publish some printed editions, as well.
About the Contributor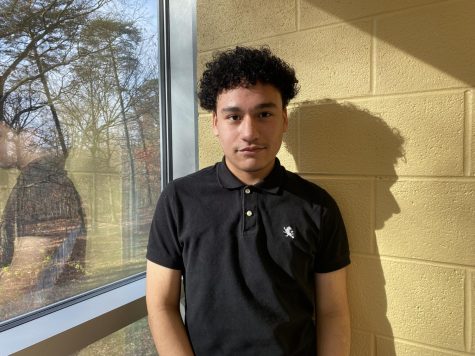 Anthony Umanzor-Rojas, Chief Section Editor
This is Anthony's first full year on the staff team through a recommendation from a teacher. He is a junior and is currently writing articles as well as...