Nine unique college majors to consider
"What do you want to be when you grow up?" is a question that plagues every high schooler.  Most students know about the usual fields of study: medicine, law, teaching, and your occasional engineering.  What they don't know, though, is that in college, students can major in pretty much well, anything.  Check out these nine majors below that you may not have ever though you could explore but could just pique your interest:
Astrobiology 
Astrobiology focuses on studying life in the universe. Since these researchers are looking for life outside of Earth, they need to have an understanding of life, planetary systems and stellar interactions and processes. By understanding these topics, they are able to understand how life is able to survive in different environments and conditions. By studying the planets, astrobiologists are looking to see if they are able to sustain life.
Where It's Offered: University of Washington and Penn State
Degree:A bachelor's to start of with
After College:Astrobiology researcher, scientist or educator
Viticulture and enology
Viticulture deals with cultivation and harvesting grapes, while enology is a science that studies wine and the process of winemaking. They will study the science and business that happens when growing grapes.
Where It's Offered: Cornell University
Degree: Bachelor's and Master's
After College:Winemaking, vineyard management, teaching and research, wine businesses
Blacksmithing
Students learn all about working with precious metals and iron. In this major, then you'll learn how to use various metal-smithing tools such as drill presses, hydraulic presses, power rolling mills, and stomp shears.
Where It's Offered: Southern Illinois University
Degree:Bachelor of Fine Arts, Metal-smithing Concentration
After College:Careers in academia and museum work, independent artist
Floral Management
Floral Management studies the distribution, purchasing, marketing and designing floral products. This means that they will work to make sure that the floral merchandise that is on display meets the company's standards, such as the presentation, safety, the cleanliness, and the sales suggestions. 
Where It's Offered: Mississippi State University
Degree:Bachelor's
After College: Freelance floral design, garden design and management, hotel/casino hospitality floriculture management, horticultural therapy, media design and styling, retail floristry, specialty visual design, traditional and concept floriculture retailing, wedding and bridal design planning, wholesale floral management
Egyptology
Egyptology gives students the opportunity to learn about the history, cultures, science, language, art and  architecture of ancient Egypt. This is a branch of archaeology that mainly focuses on Europe. 
Where It's Offered: Brown University
Degree: Ph. D
After College:Egyptologist, historian, specialized archaeologist
Bakery Science
Bakery Science is the study of science and technology behind baking. They will look into how specific techniques have an effect on the texture, size, flavor, and its attributes. This will help them know how to improve these treats to make sure they are safe, nutrition and processing are being improved.
Where It's Offered: Kansas State University
Degree:At least a bachelor's 
After College: Restaurants, caterers, hotels, clubs, food manufacturers, testing laboratories, and large and small bakeries
Fermentation Sciences
There are different types of aspects of fermentation that the students learn to focus on, from viticulture and chemistry to entrepreneurship and marketing. They learn about the process that goes into making fermented food. They will study wine and brewing, with an understanding of social and cultural implications of food and drinks.
Where It's Offered: Appalachian State University
Degree:Bachelor of Science in Fermentation Sciences
After College:Vineyards, wineries, breweries, distilleries, and biotechnology businesses
Popular Culture
When going into Popular Culture, you will learn about values, ideas, belief systems, and expression. They learn about the variety of perspectives the icons and ideas they encounter every day, to think critically about the images and assertions of the mass media and commercial culture.
Where It's Offered: Bowling Green State University
Degree: A minimum of a high school degree, good GPA, and good ACT or SAT score
After College:Advertising, public relations, journalism, mass media (management, performance, production and marketing), teaching, library and museum work
Ethical Hacking
Ethical hacking focuses on hacking a variety of computer programs in an ethical manner. They will be helping secure programs and websites.
Where It's Offered: Dakota State University
Degree: Bachelor's degree in information technology
After College: Information security analyst
So if you're not into being a doctor or a lawyer, don't worry.  These unique college majors could be just what you were looking for! Happy major exploring!
Leave a Comment
Your donation will support the student journalists of Parkdale High School. Your contribution will allow us to cover our annual website hosting costs and publish some printed editions, as well.
About the Contributor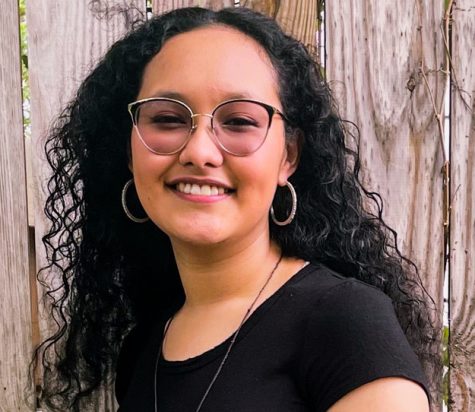 Kimberly Ortega, Chief Copy Editor
This is her second year in Newspaper as a Journalist and Chief Copy Editor with the "encouragement" Ms G has given her. She enjoys reading, being outdoors,...