17-year-old Maryland artist on the rise to fame
Young rapper Redveil has been releasing classic hits since the start of his musical career. While still being a part of the underground rap scene, he recently hit over 2 million streams on his song "Weight" off his album entitled "Niagara". Redveil dropped this album at only 16 years old and was already releasing countless hits before.  
From an early age, Redveil has always been involved in the music scene. He made his first beat at 11 years old, with much influence from watching his brother make beats. 
Redveil, whose real name is Marcus Morton, is from Prince George's County, Maryland a place where many young and gifted people are discovering themselves and who they want to be. The DMV is already a very culturally developed place to be and has influenced many, including the rising star. 
"
I wouldn't necessarily say that PG had an influence on my sound, but I would say it's had an influence on my story. Being around black stability has been super inspiring."
— Redveil, rap artist
Redveil's oldest song is dated back to July 11, 2019, entitled "Bare Naked Hatred". Before that, he was becoming more in touch with music along with the kinds of sounds and beats he was into. Experimenting with a lot of different samples and trying to produce his own beats, Redveil continued to release his songs entitled "Luck" and "Weekend". At this point, he was beginning to establish himself as an artist while also still discovering more about himself and music in general. 
The rising artist gained a huge following after having released his hit song entitled "Soulfood". Many people loved the sampling he used for it along with the beat selection. He also has a very captivating voice from the way he delivers all of his lyrics to the kinds of topics he raps about. 
Redveil is heavily influenced by artists like Tyler the Creator, Earl Sweatshirt, and The Internet. Tyler the Creator has a heavy influence on him because of his natural talent of music production and classic timeless albums he's released throughout the decade.
Redveil started to gain more fame and attention when a hip-hop account on Twitter with a  following of over 150,000 by the name of Shrek Knows Rap retweeted a clip of his song "Soulfood". Over time, more and more people began to follow him and enjoy his discography. During this time, Redveil was already working on his album "Niagara".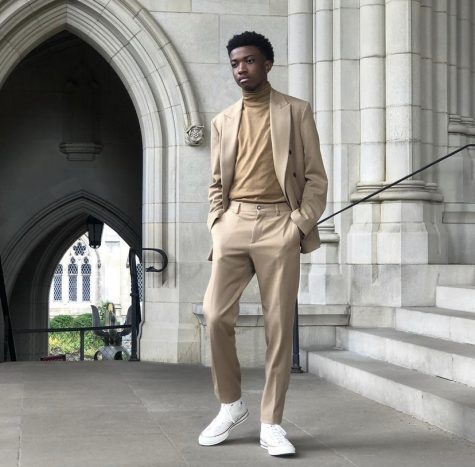 Albums like "Wolf" and "The Incredible True Story" got him more into the genre hip-hop. This helped him discover what he liked, and what kind of music he would end up making. Along with starting off by trying out many different sounds to see what would stick and what he would like most, he also would go off of what his supporters would have to say and if they enjoyed the kind of music he was putting out. 
Redveil, who recently turned 17 years old on April 20, helps to prove how pretty much anything is possible with the right mindset and a lot of hard work, including hip hop stardom and inspiration. This early in his career, he has already left an impact on many. 
"It's inspiring to see someone my age able to translate feelings into art," said supporter Kayla Hartman. "I think his music will encourage artists to be more experimental, especially younger artists who feel the need to conform."
Redveil has also gotten the opportunity to collaborate with other artists like AG Club and Sam Truth. He still plans to continue making music and dedicating his time to his sound to release another album by the end of the year and to continue to discover more and more about himself as an artist. 
Often times, Redveil gets compared to Earl Sweatshirt a lot because of their similar sound and use of sampling, and while it's a good thing to be compared to Earl, he'd rather just be his own artist. 
"I wanna be an artist that genuinely inspires kids to chase whatever they [want to] chase," he said.
Leave a Comment
Your donation will support the student journalists of Parkdale High School. Your contribution will allow us to cover our annual website hosting costs and publish some printed editions, as well.
About the Contributor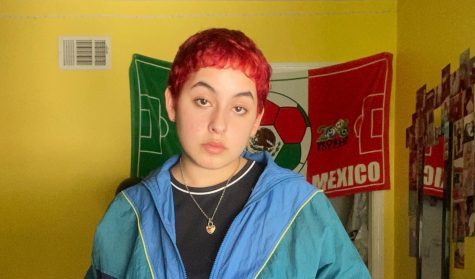 Andrea Ulloa, Chief Copy Editor
Andrea Ulloa is a junior at Parkdale, and this is her first year on staff. She loves being a part of The Paw Print because it has given her a creative...