Choosing colleges could add more pressure than expected
Choosing a college has been both difficult and confusing for many students who find themselves applying for colleges. Students essentially have to plan out the best school that fits everything that they are looking for while also fitting into what they have to offer. Applying for colleges is simple enough and many students don't have trouble with it. Finding the right college considering parents, cost, demographic, etc. can be the hardest part.
Pressure with meeting tuition
Tuition is one of the most important parts of any college. The tuition is how much a student must pay to attend the school to continue studying. Students feel a lot of pressure finding a college with the tuition they can afford, so finding tuition within their budget is something that many students have to go through.
A study conducted in 2009 by "National Center For Education Statistics" said, "Two-thirds (67 percent) of students rated cost of attendance as a "very important" influence on their college choice."
Many students have to find a college that they can afford while still having the requirements they need. Tuition is one of the major things that will end up making a decision for a student who is going to college. In the end, some students are left with student debts that they have to pay and they have to go through the pressure of making the payments on time and potentially not being able to. This insinuates the challenges that go into picking a college and the pressure which a student might experience.
The college environment demographic
Diversity is a major part to consider at any college that many people of color struggle to find. Having an environment where people can feel comfortable around others and not feel like they are looked down upon is in the requirements of many students.
On Dec. 11, 2018, the "United States Census Bureau" wrote, "52.9 percent are non-Hispanic white, 20.9 percent are Hispanic, 15.1 percent are black, and 7.6 percent are Asian, while graduate students are 61.2 percent white non-Hispanic, 13.6 percent Hispanic, 12.3 percent black, and 11.2 percent Asian."
Many students who are looking for the right environment may be met with other challenges as finding a diverse environment is not easy. There are many diverse black historical colleges but for most colleges, the demographic isn't something that many students are comfortable with. Students have to end up trying to find the right college and the right people for them which is proven to be a challenge within itself. This leads to there being a lot of pressure on any student to find a college that they will feel comfortable with while still having to find the right school.
Continuing parents legacy
Parents play a big factor in deciding potential schools for their children and trying to get students to go to certain schools. Many parents who go to college have hope that their children will continue the legacy and take the same path as their parents. Legacy is a big factor for parents and even some see continuing the legacy as the only way.
In an interview with "EdNC" on August 5, 2020, "I couldn't help but to feel some type of pressure. On one hand, I thought that maybe it wouldn't be so bad to attend Historically Black Colleges and Universities  and carry on something that my dad started, but my heart just wouldn't let me. North Carolina State University is the school I wanted to attend."
It is explained that this student had the fact that their father going to an HBCU was the main reason why they wanted to also go to an HBCU to carry on a legacy. This student had to ultimately decide which school that they actually wanted to go to. The students would have to go through the pressure of going to one school because their family wants them to rather than choosing one they want. While there would be people to expect them to go to one college rather than supporting the one they want to go to.
With students applying to colleges, it is safe to say that they will go through a lot of pressure in order to make the right decision for themselves.
Leave a Comment
Your donation will support the student journalists of Parkdale High School. Your contribution will allow us to cover our annual website hosting costs and publish some printed editions, as well.
About the Contributor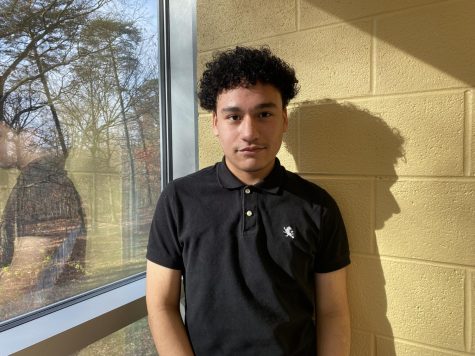 Anthony Umanzor-Rojas, Chief Section Editor
This is Anthony's first full year on the staff team through a recommendation from a teacher. He is a junior and is currently writing articles as well as...