Just be you
I've always been that girl: that girl who's been quiet and shy. All throughout my four years in high school, I was labeled as that one girl. Now that I'm graduating I can say, I'm still that girl.
I will never forget the experiences that I've gotten to experience; the new and old faces I've seen daily; the route of the bus traveling morning and afternoon to and from school. I will never forget my home; my elementary school that's always been with me and the people I met there since Pre- kindergarten.
I'm not attending college but I will say I will invest in finding a job in the employment field. I know this is not an easy task. But it'll get done. Being myself and only myself has got me to where I am now. When people view me, they will be quick to label me and give their opinions about me but once you get to know me, you'll see how I am.
Staying true to myself has not always been easy. There's moments where I thought to myself, "maybe if I looked a certain way or acted a certain way, maybe my peers would accept me." Doing this wasn't the move. I later found out that it attracted the wrong crowd of people and not them actually seeing me for me. 
I'm still on a journey of finding myself. Hopefully when I do, I'll accept myself for who I am. Who knows how long it may take: maybe a year from now or two, maybe even five … or ten!
There's no rush as we all are about to explore new things and be given different opportunities that will lead us to different paths in life. 
 Even if it doesn't happen right away, it'll take some time. People express themselves in various ways whether it's their personality, humor, the way they dress, the type of music or even photos they take. Everyone is different and should always be themselves.
High school has taught me many things, which will prepare me for the future and society
It won't be as easy, but I'll work my way around to hopefully grasp an understanding for the next chapter I'm about to start in my life. Adulthood is approaching right around the corner. It's scary, but I have to face it alone. All I need to do is always keep in  mind .. Stay true to yourself and just be yourself.
Leave a Comment
Your donation will support the student journalists of Parkdale High School. Your contribution will allow us to cover our annual website hosting costs and publish some printed editions, as well.
About the Contributor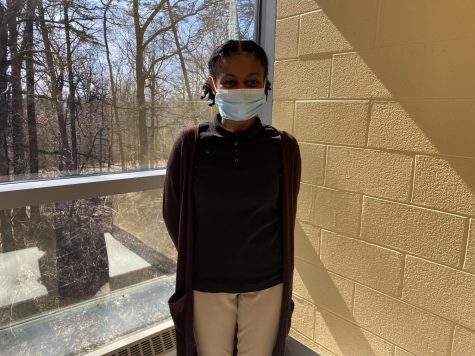 Amia Simmons, Reporter
Amia Simmons is currently a senior at Parkdale High. This is her first year on staff. She contributes to the paper by writing majority of opinion articles...